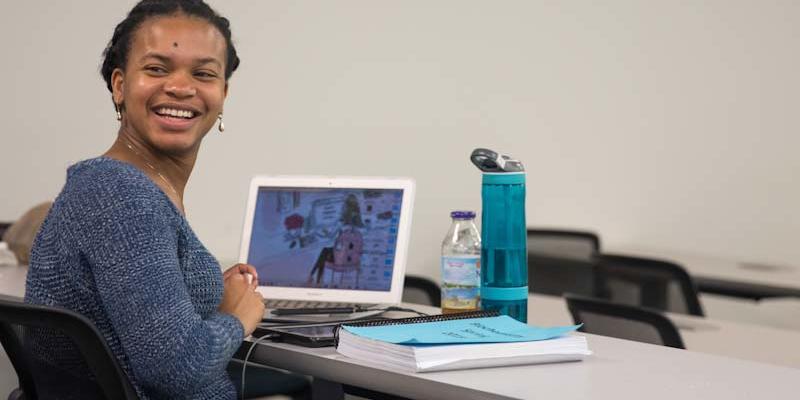 Laptops and IT Resources
It is required that students have a personal laptop to complete the Medical Education Readiness Program (MERP). A laptop is needed to access various systems:
Panopto (Capture Lecture System)
Canvas (Learning Management System)
Examplify (Testing Software)
Our Information Technology (IT) group is always available to help with configuring your laptop and to answer any questions.
Due to the diversity of the makes and models of laptops, laptop repairs are not handled by our IT group. 
Required minimum specifications for MERP:
Apple Laptops
Click here for directions on how to find your laptop's specifications  
Supported Operating Systems:  Mac OS 11.0 (Big Sur), Mac OS 12.0 (Monterey) and Mac OS 13.0 (Ventura). Only genuine versions of Mac Operating Systems are supported.  Please DO NOT install any Beta versions of Mac OS since they are not supported.
150 GB of available hard drive space (required)
8 GB RAM (required); 16 GB RAM (recommended)
256 GB Internal Storage (required); 500 GB Internal Storage (recommended) (External hard drives are not accepted)
Wi-Fi capable

Functional integrated webcam and microphone (required). Virtual cameras and Microsoft LifeCam Series cameras are not supported.

Internet download speed of 75 Mbps and upload speed of 10.0 Mbps or faster is required (Internet hotspots and cellphone tethering are not permitted)
Screen Resolution should be at least 1280 X 768 or higher
The Resolution should be set to "Default for Display" or Scaled to "100%"
Two internet browsers should be installed on your laptop, the supported browsers for the ExamSoft user portal are Firefox and Chrome with the latest updates installed (required)
Windows Laptops
Click here for directions on how to find your laptop's specifications  
Windows 10 and 11 with the latest updates installed. Only genuine versions of Windows Operating Systems are supported. Alternate versions of Windows 10 and 11, such as Windows RT and Windows 10 S and 11 S are NOT supported. The version of Windows 10 certified for use is 22H2, and the versions of Windows 11 certified for use are 21H2 and 22H2.
The English (United States) Language Pack must be installed 
CPU Processor Intel i5 or equivalent and higher (ARM based processors, including but not limited to Qualcomm or Snapdragon chipsets are not supported)   
150 GB of available hard drive space (required)
8 GB RAM (required); 16 GB RAM (recommended) 
256 GB Internal Storage (required); 500 GB Internal Storage (recommended) (External hard drives are not accepted)
Wi-Fi capable
Functional integrated webcam and microphone (required). Virtual cameras Microsoft LifeCam Series cameras are not supported. 
Internet download speed of 75 Mbps and upload speed of 10.0 Mbps or faster is required (Internet hotspots and cell phone tethering are not permitted)
Screen Resolution should be at least 1280 X 768 or higher. Scaling should be set to 100%
Two internet browsers should be installed on your laptop, the supported browsers for the ExamSoft user portal are Firefox and Chrome with the latest updates installed (required)
Not Compatible
ARM based processors - QUALCOMM, SNAPDRAGON, or similar ARM processor
Microsoft's Virtual Machine, Parallels, VMware Fusion or any other virtual environments
Android Laptop/Tablet
iOS Tablet (iPad, iPad Pro)
Chromebook (Google)
Linux (Unix, Ubuntu, Mint, CentOS, etc.)
Windows RT (used by Windows Non-Pro devices and Surface 1 & Surface 2) or Windows 10 S and 11 S
Laptops with Windows 7 or 8 of any version are not compatible 
*Laptops should not be more than 3-years-old, this applies for both Apple and Windows laptops