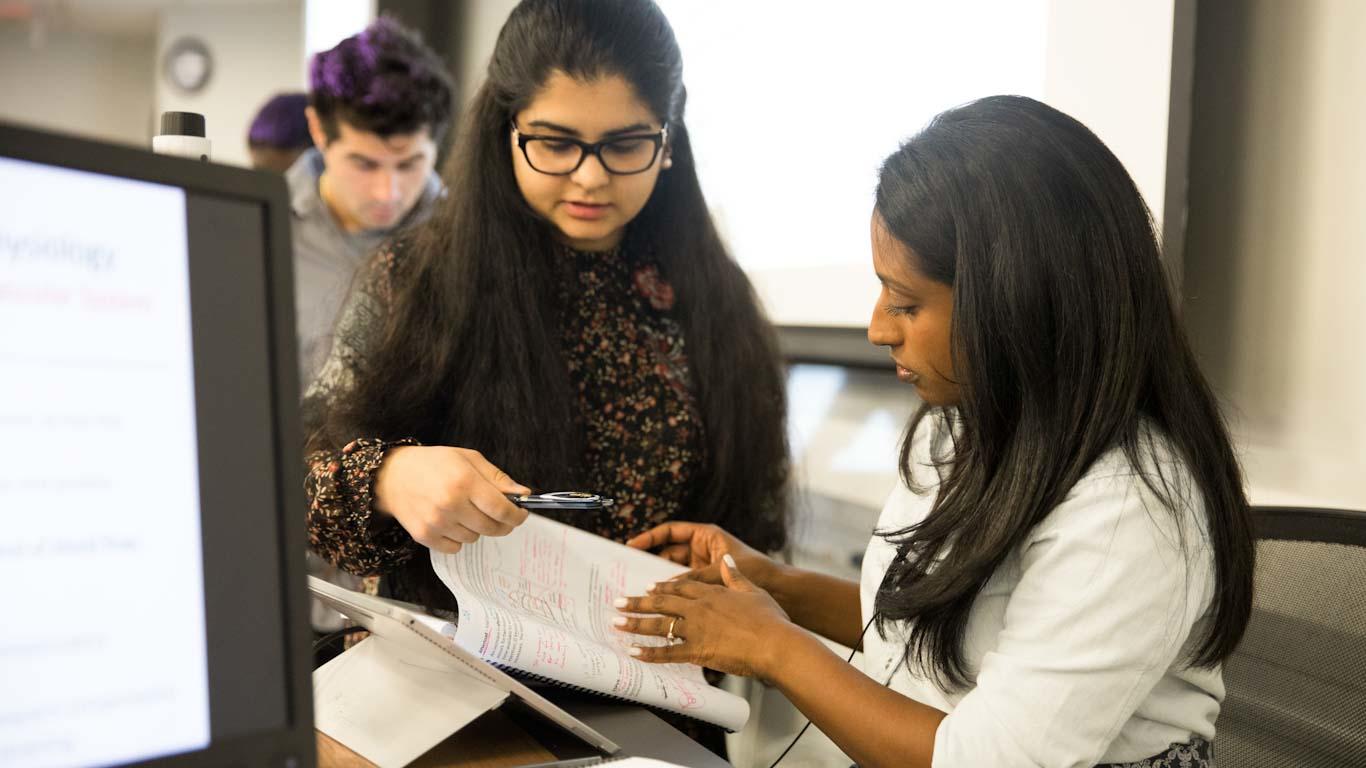 MERP Success Scholarship
Students that successfully pass MERP and enroll into the MD program at American University of the Caribbean School of Medicine (AUC) or Ross University School of Medicine (RUSM) may be eligible to receive an institutional scholarship. To learn more about the MERP Success Scholarship, please visit your preferred university's website.
---
Program and Tuition Guarantee Policy
We have a strong tradition of assisting aspiring medical students in building the foundation they need to be successful in medical school and to achieve their dreams of becoming physicians. Our entire focus is on your success.
That is why MERP offers a full money-back guarantee. If at any point you decide medical school isn't for you, or you don't pass the program, your tuition will be fully refunded.
Effective for the December 2014 MERP session, students in MERP who do not achieve a passing grade for the overall program will receive a full refund of program tuition. Students who have taken out a private loan will have their tuition refunded back to the loan provider
2021-2022 Tuition (subject to change without notice)
Tuition for the program*: $13,500
All students must have health insurance to participate in the program. Health Insurance, provided by Aetna, including an administration charge: $1,112.67. If a student already has the required coverage of health insurance, this cost can be waived upon request.
Total charges: $14,612.67
* Courses are not offered on an individual basis; students must enroll in and pay for the entire program comprised of four subject matters, 
MERP does not offer housing or meals service. Actual living costs will depend upon the students' choice of living accommodations. 
Additional Details
This no-risk policy applies to all MERP students who check-in at the campus and begin classes but do not achieve passing grades, regardless of whether they complete the program or withdraw early.
Seat deposits are non-refundable. Students that pay a seat deposit for enrollment but do not attend classes are not eligible for a refund.

The purpose of MERP is to prepare enrollees to be successful medical students. Students accepted into this program will not be awarded any kind of degree or credential other than a certificate of completion. However, we believe that students who successfully complete the program will be prepared for the challenge of medical school.
The refund is limited to program fees only and does not reimburse the costs of health insurance, housing, travel or living expenses incurred.  Students who have taken out a private loan will have their tuition refunded back to the loan provider. Funds must be returned to the lender within 60 days. Students are responsible for paying any interest on loans, even if their program fees are refunded
How to Pay MERP Tuition
Participants who enter the MERP via referral by Ross University School of Medicine or American University of the Caribbean can pay online via Touch Net or PayMyTuition by MTFX, or by personal check.  To make a payment online, click here.  All checks should be made out to Adtalem Global Education.
For additional information on PayMyTuition by MTFX, click here.
RUSM (Barbados) Inc.                              AUC School of Medicince BV
PO BOX 74007512                                    PO BOX 74007517
Chicago, IL 60674-7512                           Chicago, IL 60674-7517