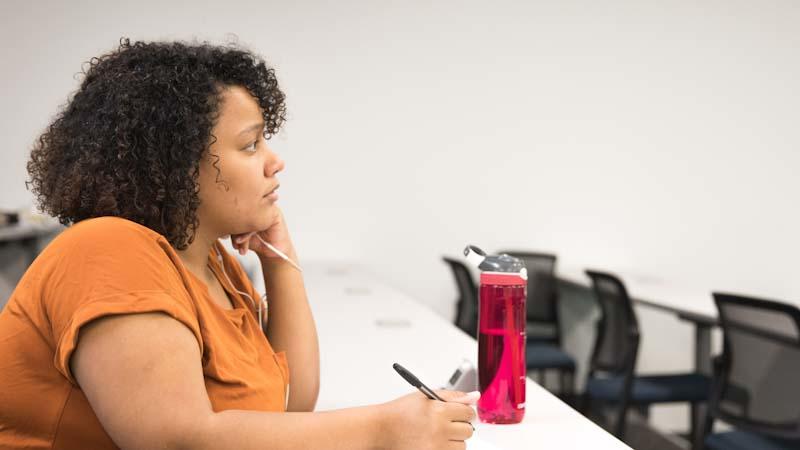 Strengthen your knowledge so you can excel in medical school.
MERP's 15-week program provides instruction on the four basic science courses of similar content and depth to those taught in early semesters of a medical school curriculum:
CLINICAL ANATOMY
The anatomy section of this course examines principal structures of the human body, explains the three-dimensional relations between organs and links them to superficial anatomy. The cell biology and histology section of this course covers the basics of cell biology and microscopic characteristics of various organelles, cells, tissues, and organ systems.
MEDICAL BIOCHEMISTRY AND MOLECULAR BIOLOGY
The biochemistry portion of this course gives a comprehensive understanding of chemical structures of biomolecules and their role in biochemical pathways, biosynthesis, and degradation, as well as energy generation in the human body.
MEDICAL MICROBIOLOGY AND IMMUNOLOGY
This course provides fundamental concepts necessary to understand the pathogenesis of microbial organisms and the mechanisms for host resistance.
MEDICAL HUMAN PHYSIOLOGY AND BIOPHYSICS
This course provides the basic principles and key concepts of cellular and organ system function related to normal physiology of the human body. Emphasis is given to understanding and mastering concepts in biophysics, neurophysiology, muscular, cardiovascular, respiratory and renal physiology.
Learn study skills to help you thrive.
Accomplished, available faculty including MDs, psychologists and learning experts provide individualized support to students, including post-quiz and exam feedback.
We coach students on the study skills needed to thrive in the rigorous medical school environment, through dynamic academic success sessions:
One-on-one personalized student advising (by appointment)
Weekly instruction on study stills to develop strategies for studying, critical thinking, effective testing taking and more.
Weekly team-based learning sessions to bridge learning gaps of students in different basic science subjects.
Gain confidence through assessment and review.
Self-evaluation is a key program element; students gain and build confidence as they track their own progress and development.
Frequent assessments are provided to gauge students' progress and identify potential obstacles.
In addition, three exams, with USMLE-style multiple-choice questions, are provided to account for the majority of the final grade.
Learn about the MERP Experience directly from former MERP students: